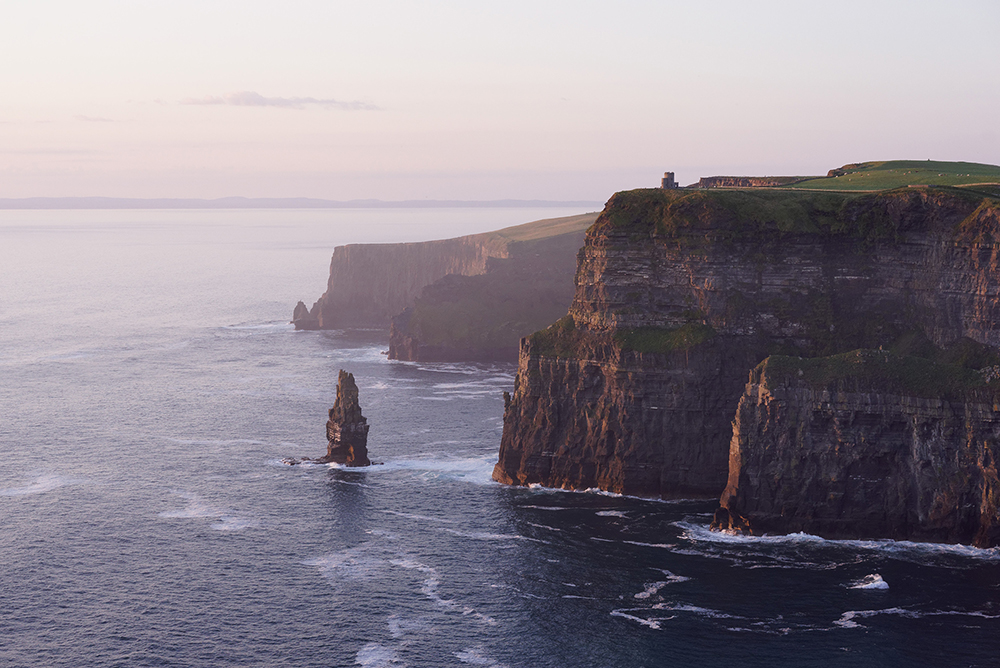 Cliffs of Moher, a treasure of Galway
---
---
Cliffs of Moher are one of the main tourist attractions of Ireland. Cliffs are located at the southwestern edge of the Burren region in County Clare. Eight kilometers full of live that has nominated to be part of the 7 New Wonders of the Nature. 
---
..
Cliffs of Moher is a natural treasure located at 75 kilometers from Galway. Landscape is composed with a rocky wall and some fragments of rocks where you can see so many species of birds -like puffins- living there. Black rocks, blue sea and green grass mixed create a unique view.
The closest town from cliffs is Doolin. An small village where you can take a boat to go to the Aran Island, or you can continue on your way to Cliffs of Moher. Doolin has a hostel and Gus O'Connor, a curious pub famous for a wall full of patches of Police and Fire departments emblems from all over the world.
You can visit Cliffs of Moher by boat or on foot. If you choose the second one, your trip start in Doolin. This trip lasts one hour and it has some stops in the most interesting areas such as Great Raven Rock. With this kind of experience, you can get closer to the rocks and birds, and luckily you can also see dolphins or seals.
The other way to visit Cliffs of Moher is on foot. Most of people follow the route from the visitor center to O'Brien Tower, the highest point to see Cliffs of Moher. There you can rest and enjoy the magical horizon.
.
---